NEWSLETTER
Helpful articles to get the most out of your print marketing spend.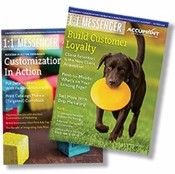 Packed with helpful information for marketers, each issue of Accuprint's "1:1 (one-to-one) Messenger" newsletter will show you how to harness the power of digital printing, personalized printing, data and omni-channel marketing, response tracking and so much more.
Sign up to receive your own issue!