Banners
---
Vinyl Banners
Fast turnaround, photographic quality vinyl banners are offered in various thicknesses from 13 oz. to 18 oz., depending on your longevity needs and the display environment. We offer full finishing capabilities, from edge seems, grommets, hanging rope and more. Large, well designed vinyl banners are an economical choice to broadcast your message, and command attention.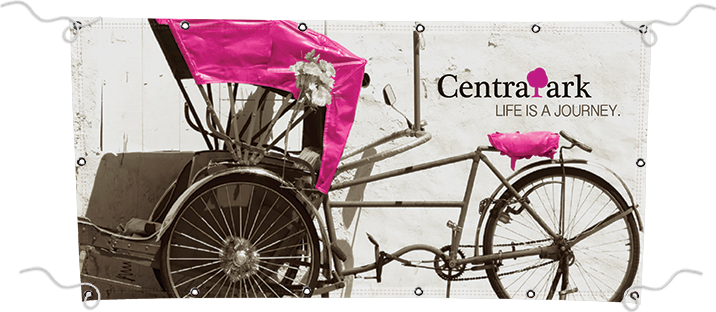 Retractable / Telescopic
We offer a full range of retractable banners at various price points and sizes (view your options here). Our retractable banners are printed on an ultra-smooth polyester film with gray block-out backing to eliminate light transmission. This polyester film produces beautiful photo quality printing, smooth solids and accurate color rendering. And unlike traditional vinyl that tends to curl on the edges over time as the plasticizers dry, our polyester stays flat and smooth for the life of the banner stand. We also offer panel swaps as you need to change your messaging. We can simply print a new panel and swap it out in your existing stand, saving you from having to buy new hardware.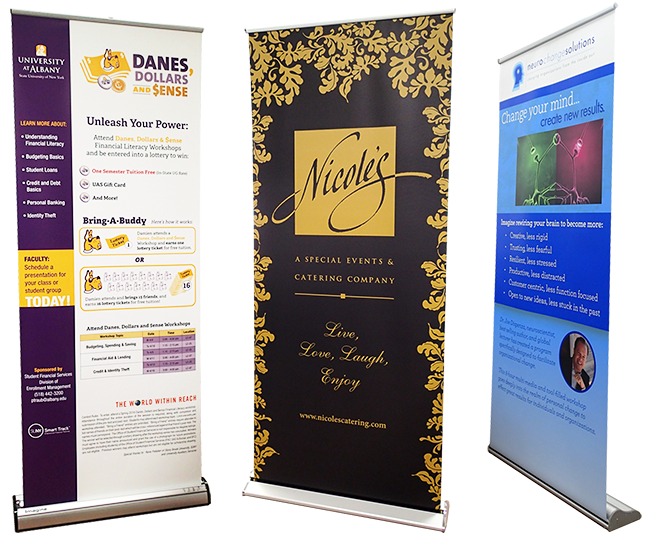 Fabric Banners
Fabric banners are all the rage right now. The organic feel and hand drape of natural and synthetic textiles lend both elegance and convenience. Our soft cotton and polyester fabrics offer ease of use, sound deadening characteristics, and in the case of our research posters, very easy transport. You no longer have to carry around poster tubes, pre-ship to your event, or check extra baggage at the airport. Our fabric is wrinkle resistant so you can simply fold it up and pack it in your luggage. Our fabric banners and posters are durable and resist cracking and chocking. These fabrics were specifically designed for our printing processes, and maintain bold, saturated colors and crisp type and imagery. Consider fabric for your next poster or banner!
Breathable Mesh Banners
Our long-term outdoor banners are made of a perforated mesh, invisible to the viewer's eye.  But this breathable banner style allows wind to pass through, and greatly prolongs the life of banners exposed for long periods to the outdoor elements.  This is the perfect solution for permanent outdoor displays, such as sporting venues and ball fields.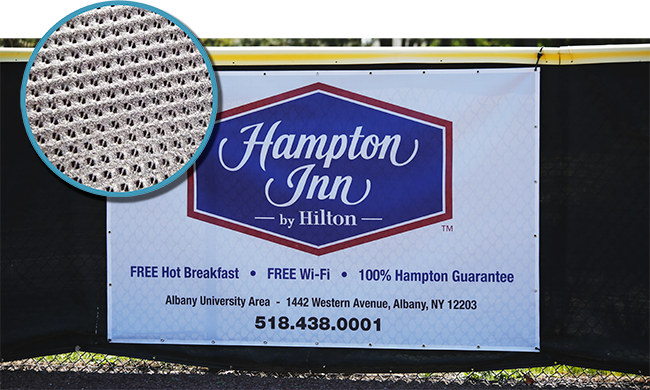 Accuprint banners are appropriately finished based upon intended use, elemental exposure, printed media choice and other considerations. From pole pockets for pole mounted banners, to sewn hems and seam tapes, grommets and more, your banner will be professionally finished to ensure you get the most value from your marketing investment.