Graphic Design Services
---
"Good design is a lot like clear thinking made visual." Edward Tufte
As part of the graphic arts, printing is a visual medium. Powerful design, therefore, enhances your message visually. It compels, excites and surprises. Very often we can't articulate why we are drawn to certain designs, but we know good design when we see it.
Utilize our in-house design staff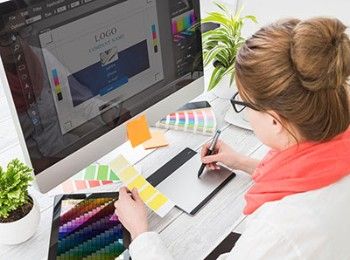 Whether you need a completely new design, or simply need our help polishing up your existing layout file, we're here to help. We'll give thought to your objective, preferred communication style, branding guidelines and more, to arrive at a compelling design that speaks to your intended audience.