Custom Printed Wallpaper
---
Accuprint's custom, digitally printed wallpaper creates bespoke designs for your own unique wall covering needs. Each order is custom printed to perfectly match your decor. No need to settle for manufacturer designs that just don't quite match your vision. Whether you are a professional interior designer, architectural designer, or simply want a custom solution for residential or commercial needs, Accuprint's bespoke wallpaper is the perfect solution. Is the print graphic too large or too small for your liking? Adjust it. Is the hue or color shade just a smidge off? Adjust it. We can even print color samples for testing before committing to the order. Hang the sample swatches for a few days and watch how the color reacts to your room's changing light conditions. Because this is a custom process, we'll work with you from design to print to bring your vision to life!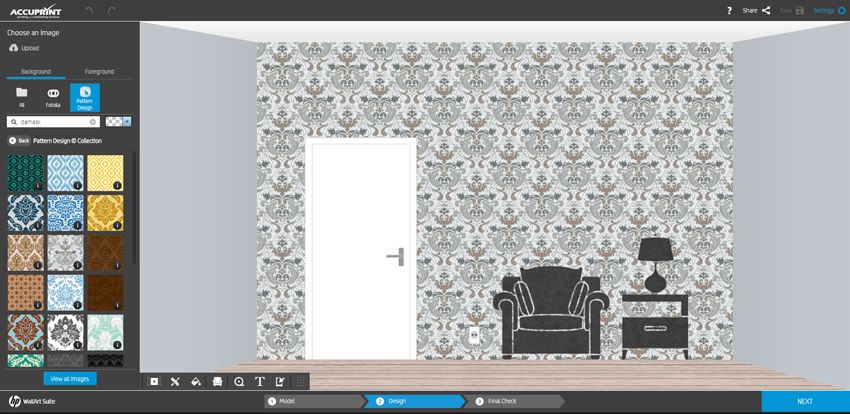 Wallpaper is back, and hotter than ever. And with new digital printing technologies, you are no longer limited by pre-printed designs. Using HP WallArt online design tool, you have complete control over your design:
Choose from thousands of patterns! From traditional style categories, to latest trends, timeless classics, children's themes, patterns, shapes, cultural designs and more, there's a pattern to perfectly match your needs.
Replace colors within the pattern to match the palette and hues of your unique decor needs. You are no longer restricted by the manufacturer's color selections!
Scale the size of the graphics any way you want, from large and bold, to small and subtle. And because you specify the exact wall dimensions, your visualization will give you the true feel of how the scale will affect the wall's viewing impact.
Place furniture and room obstructions such as doors and windows to visualize how your wall will work within your own design space.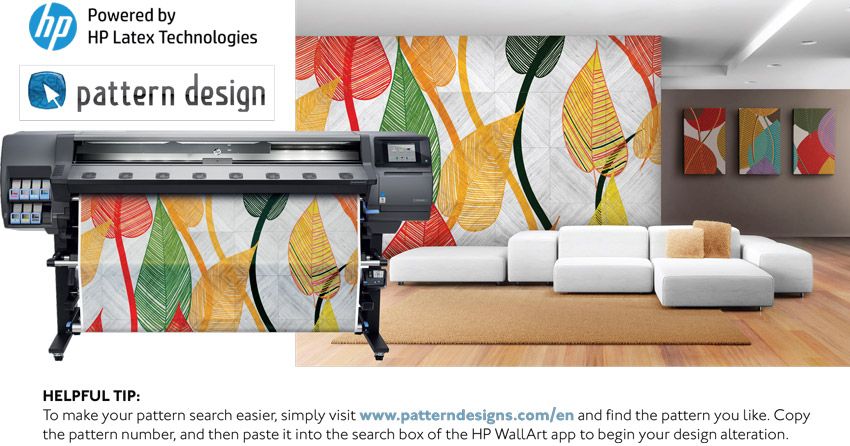 Accuprint uses HP Latex printing technologies. This means there are no harmful VOCs like you would get with solvent printers. And our wall coverings are free of PVC, plasticizers and phthalates, GreenGuard Certified and EU listed. If it's safe for hospitals, you can rest assured it's safe for children's rooms and all residential applications.