WEB-TO-PRINT
Accuprint's Web-to-Print storefronts and document libraries are designed to save you time.
Accuprint will build a free, dedicated corporate portal for your business which enables you and your staff to place orders 24/7, request quotes, lookup order history and more.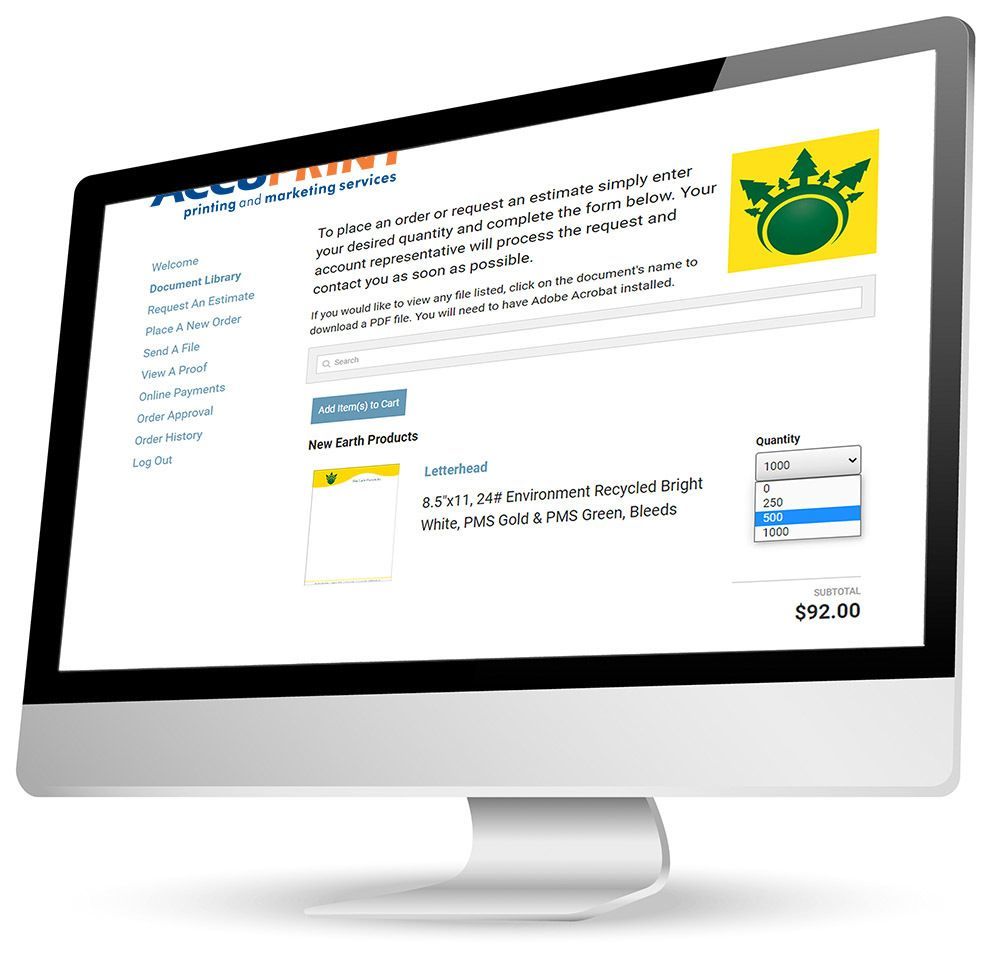 Accuprint corporate portals include the following:
---
SECURE SSL ENCRYPTION
24/7 ACCESS
EASY SHOPPING CART SYSTEM
FULL E-COMMERCE CAPABILITIES (optional)
VERSADOC SYSTEM
Users can login and personalize items such as business cards or sales brochures from pre-designed background templates. This allows for viewing real-time proofs, speeds up job turnaround, eliminates design and layout costs and maintains brand integrity and design continuity.
ORDER APPROVAL ROUTING
Control purchasing by assigning a decision-maker to approve any orders before being released.
ORDER HISTORY TRACKING
---
Accuprint's corporate portals are ideally suited for print ordering and procurement. It is especially ideal for businesses with multiple branches or sales offices, where single-point control is needed over print procurement, and where maintaining branding standards across offices is critical. VersaDoc is ideally suited to field offices and remote sales staff who need customized print collateral, while maintaining corporate brand integrity.
Basic portal set-up is free, with small design fees for VersaDoc template customization.
Interested in a dedicated corporate portal for your organization?  Give us a call, or contact us below.