Key Personnel
---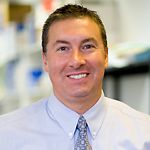 Don Blais
Owner / President: Don has been with the business in various capacities since our doors first opened as a franchise printer back in 1987. With a quarter century of industry experience, Don has become an expert in digital graphic processes, cross-media direct marketing solutions and incorporating new media into traditional print communication channels. He is responsible for driving the business on a daily basis, but more importantly for longer term strategic initiatives. A "techie" at heart, he enjoys the digital landscape and the exciting possibilities it brings.
http://www.linkedin.com/in/donblaisjr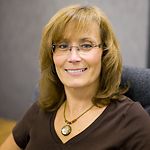 Jennifer Blais
Owner / Vice-President: Jennifer runs the operations at our Washington Avenue facility. She came to Accuprint with over 20 years of retail business experience, working as a District Director for well known brands such as Eddie Bauer and Aeropostale. She received her degree from Southeastern Louisiana University. Memphis, Baton Rouge and New Orleans are among some of the places she's called home before settling down in the Capital Region.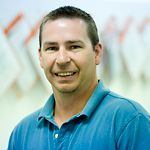 Jeff Fairlee
Manager: Jeff keeps the jobs flowing smoothly through the shop, troubleshoots technical issues, works directly with key accounts and knows how to keep the digital printing equipment spinning like a top. He is well-versed in mailing processes and postal regulations as well. He's been with Accuprint 15 years now, and in that time has gained a depth of knowledge for all phases of the business. If you have a question, chances are Jeff has the answer.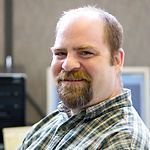 Geoff Ryan
Graphics Specialist: Geoff has been with us since 1995, and like so many of us, has witnessed incredible industry change over the years. Working out of our Washington Avenue facility, he wears many hats during the day. From estimating and customer service, to hands-on production work, Geoff follows jobs through the entire workflow. He has developed some deep, long-standing community relationships over the years as well. Geoff has played bass guitar in various local bands and lives in Albany.




Graphic Designer / Pre-Press: Tracy's self-taught design and desktop publishing skills have been crafted at various positions over the years, including freelance design work she has done for local businesses. A life-long resident of the Capital Region, Tracy and her family are the founders of Hatsgiving.org, partnering with The Melodies Center at Albany Med to provide warm hats for children who have lost their hair while battling cancer.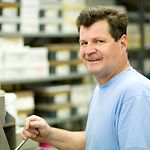 Bernie Bluj
Lead Pressman: Bernie was practically born with ink in his blood, and is the guy you'll often hear in the shop talking with a thick Queens accent. He runs the offset department, the real "ink" printing of the trade. He started his career working for his father's printing business in New York, and has held several press positions with different commercial shops in the area. Bernie is an avid sport fisherman. And when not throwing out his line, he can often be found just kicking back and enjoying the fresh air on his boat on Sacandaga Lake.