Offset Printing
---
High Quality, Fast Turnaround Offset Printing!
Nothing beats the quality a skilled craftsman can produce on an offset press. Whether you need traditional business printing such as envelopes, letterhead, brochures, postcards, business cards, business forms, catalogs and more, Accuprint can handle your order. From single or multiple spot colors, exact Pantone color matches, to four color process printing, we handle it all. Creatively using offset printing solutions in your graphic communications can boost your professional image. And with longer press runs, offset printing is always the budget friendly choice.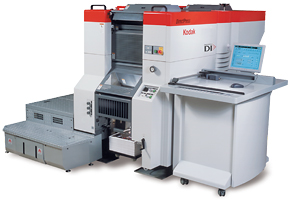 Your Message. Our Tools.
We know the best process to use for your particular printing objective. When the job is a good fit for offset printing, you can be sure you are getting the best quality with Accuprint's Direct Imaging (DI) press:
Up to 300 line screen and stochastic printing for unbelievable quality!
Direct Imaging (DI) process means the plates are imaged directly on the press, meaning faster makeready, less waste, and quicker turnaround on print jobs
Waterless printing is more environmentally friendly
Benefit from the speed and flexibility of digital printing with a true offset printing process

We are also experts at sourcing creative solutions to unique printing needs. And over the years, Accuprint has built a reputation of reliability and great customer service. So give us a call with your next printing need, and see the difference our experience - and expert knowledge - can make.
---
WARNING! Hypnotic (and soothing) Video!
Here's a great video showing the process of ink manufacturing. We don't expect you to get as excited about this as we do, but it is interesting for those that are curious.