Banners
---
Vinyl, Polyester, Polypropylene, Outdoor Perforated, Textile and More!
Whether you need free hanging banners with grommets for that special event, or retractable banners to be continually used at various shows and venues, Accuprint has the banner solution you seek. Our banners are printed with outdoor durable, scratch resistant inks, and appropriately finished for your intended use.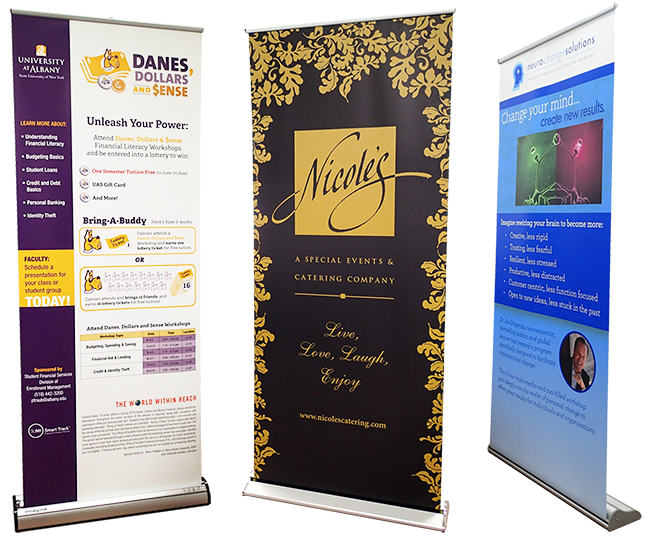 Most banner stands are produced with a vinyl banner, which has a tendency to curl on the edges over time as the plasticizers in the vinyl dry. Accuprint uses an ultra-smooth, .010 (10 mil.) polyester film with gray block-out backing to eliminate light transmission. This polyester film produces beautiful photo quality printing, smooth solids and stays flat for the life of the banner stand.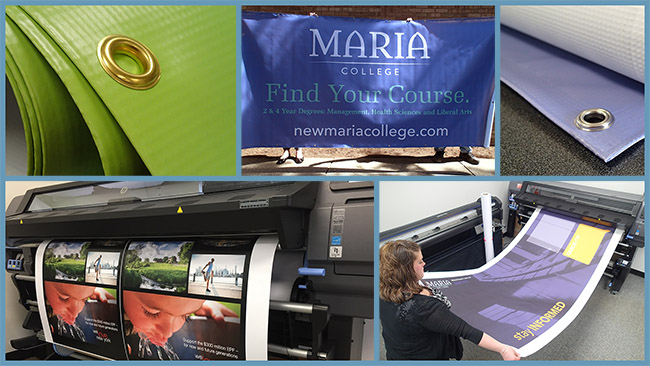 Outdoor, Breathable Banners
Our outdoor vinyl banners are made of a perforated mesh, invisible to the viewer's eye.  But this breathable banner style allows wind to pass through, and greatly prolongs the life of banners exposed for long periods to the outdoor elements.  This is the perfect solution for permanent outdoor displays, such as sporting venues and ball fields.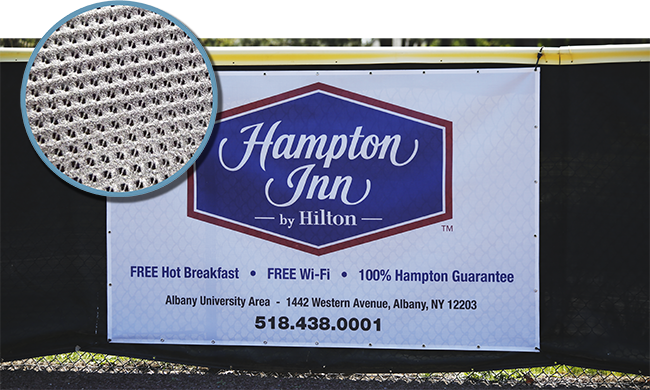 Finishing Options
Accuprint banners are appropriately finished based upon intended use, elemental exposure, printed media choice and other considerations. From pole pockets for pole mounted banners, to sewn hems and seam tapes, grommets and more, your banner will be professionally finished to ensure you get the most value from your marketing investment.