Blueprint Services
---
Plan your work and work your plan.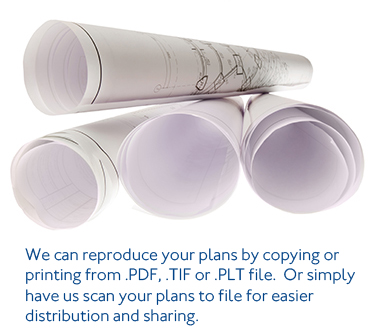 Large format services aren't only for full color imaging. Our technical and engineering drawing services allow us to reproduce your plans any way you'd like. From copying existing plans, printing from your files, or scanning back your plans to disc for archiving, we do it all. Many of our customers use Accuprint as a redistributiion service, having us send and receive files on their behalf via email. Or perhaps you would like to set up a plan database for bid projects. We can host your files for password protected, on-demand ordering as needed.
Whatever your large format needs, color or black and white, photographic or technical, custom solutions are our strength. Give Accuprint a call with your next large format printing project!